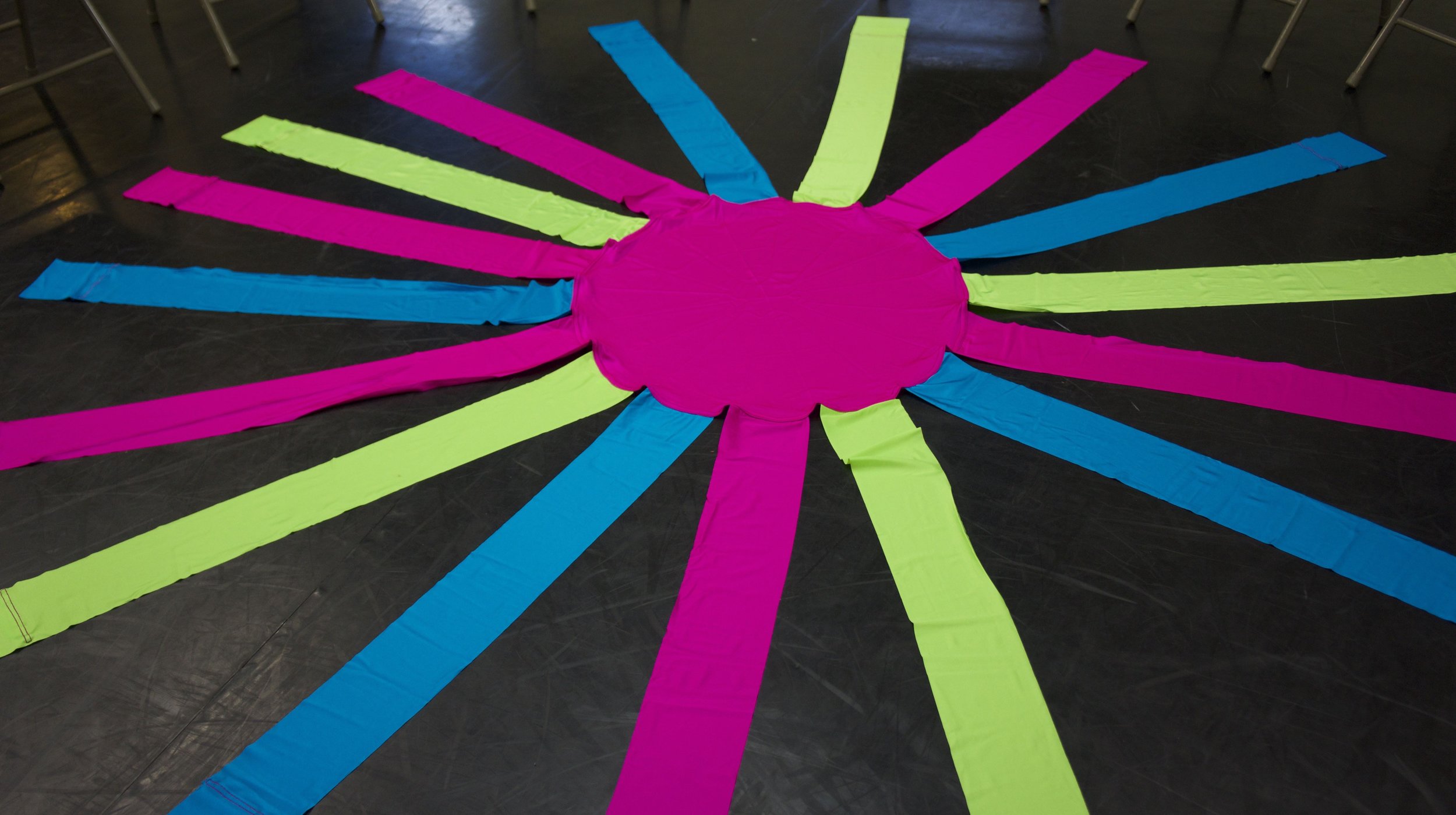 16-Leg Octaband®
Can be used by 4 to 16 people.
Extends to 118″.
Made of 80% nylon and 20% spandex, 100% latex free.
Washable in cold water, line dry.
Weighs approximately 1 lb, 8 oz.
Disclaimer
Adult supervision is strongly advised at all times when using the Octaband® with children.
Octaband® products are not toys. They are intended for use with close adult supervision at all times. They are not intended for full body weight or resistance and may tear, thereby causing injuries if overstretched. The legs should not be wrapped around a person's neck. The user assumes all risk of injury.
Warranty
Octaband® products are guaranteed against defects in materials and workmanship for one year. No guarantee is made against normal wear from heavy use. We recommend regular inspection of products to guard against injury. Any alteration of products or use of products in a way other than recommended voids all warranties.
Return Policy
Returns are allowed only if there is a material or workmanship defect. Defective products must be returned within the 1 year guarantee period as per warranty.